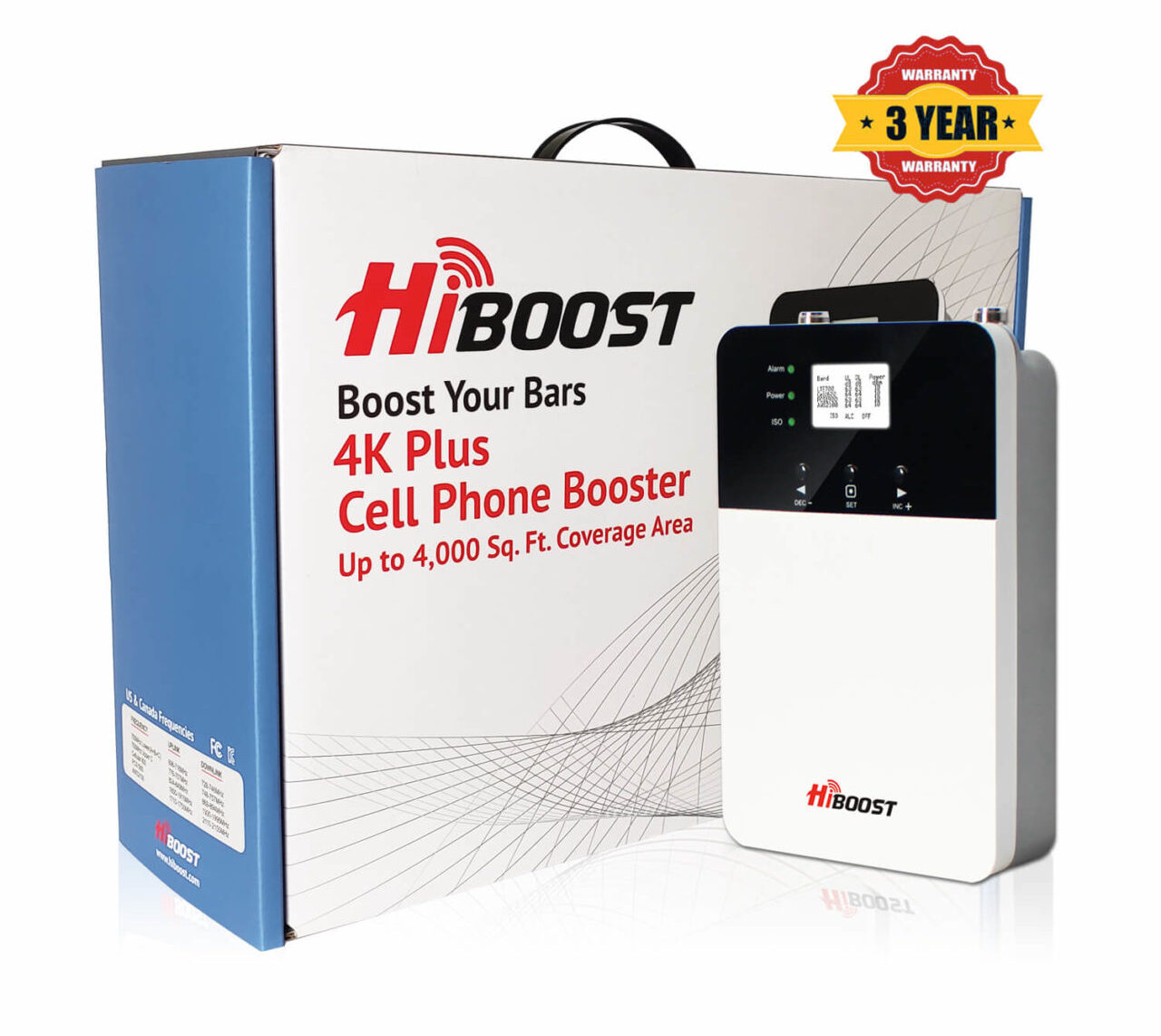 The HiBoost 4K Plus is an easy install version of the HiBoost 4K SmartLink, with the inside antenna built into the booster necessitating fewer cable runs and a more convenient installation.
Designed to be placed directly on the wall, the HiBoost 4K Plus provides multi-room or small home/office coverage with an attractive form factor, resembling a thermostat. Like the SmartLink, it covers up to 4,000 sq ft and is compatible with the HiBoost Signal Supervisor app, allowing for fine-tuning and remote monitoring. Coupled with an easy-to-read LCD screen and +65 dB of gain, the 4K Plus also features expandable coverage via antenna packages.
The 4K Plus cell phone booster features a built-in antenna and a high-gain outdoor antenna. With 65 dB max gain, it amplifies 2G GSM, 3G, and 4G LTE signals and delivers signals in small/medium home and offices.
Networks: Band 12/17, Band 13, Band 5, Band 25/2, Band 4
Coverage: 1,000 – 4,000 Sq. feet
Max.Gain: 65 dB
 Built-in indoor antenna for less clutter
 HiBoost App helps fine tune max. power
 Works with multiple users and devices
 Works on cell phone, iPad, tablet and hotspot
 FCC approved