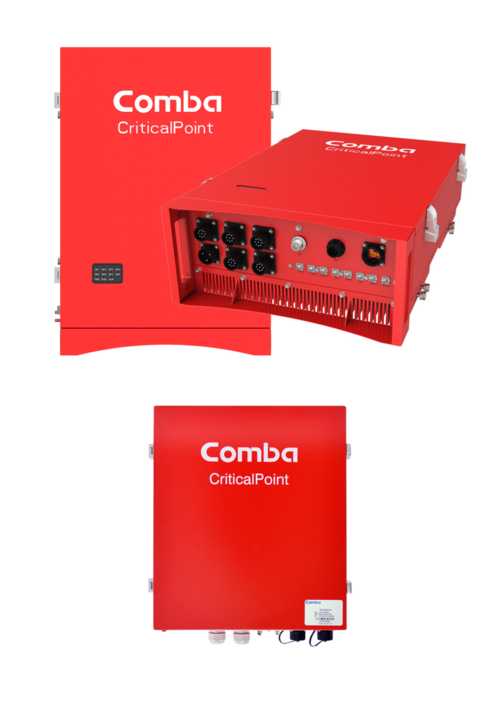 Electrical Specifications:
Comba's CriticalPoint 700MHz/800MHz single or dual band channelized Fiber DAS was designed with public safety first responders in mind. Fully compliant with the IFC and NFPA (National Fire Protection Association), CriticalPoint's Fiber DAS supports up to 32 channels (Class A) or 3 sub bands (Class B) along with 2W (Remote Unit) of downlink power per band. The channelized uplink squelch and channelized uplink AGC functions (Class A) ensure minimum interference to base stations and optimizes communications quality.
It includes comprehensive alarming capabilities, which supports all NFPA and IFC required monitoring and alarming, and also provides local and SNMP based remote monitoring. The built-in signal generator and isolation testing function provide great convenience to system integrators during deployments. Finally, the unit can be ordered either AC or 48V DC powered, allowing for flexibility depending on the design of the system.
In addition, by utilizing Comba's well-known high efficiency amplifier design, the Fiber DAS provides a very small footprint, light weight design, low electrical operating costs, and low UPS backup costs. Comba's total vertical in house design and manufacturing capabilities, and supply chain management resources, ensures that the CriticalPoint Fiber DAS is a very affordable, reliable and state of the art.
*Public Safety Fiber DAS MU FOU Expansion Unit, 4 port/8 port now available.
Features:
Single or dual band configuration 700MHz/800MHz
Supports up to 32 channels per band (Class A)
2W output power for each band.
Channelized uplink (AGC) (Class A)
Channelized uplink squelch supported (Class A)
Web based GUI for fast and easy configuration
Built-in mandatory isolation test to prevent BDA oscillation
NFPA compliant dry contact alarms, NEMA 4 enclosure