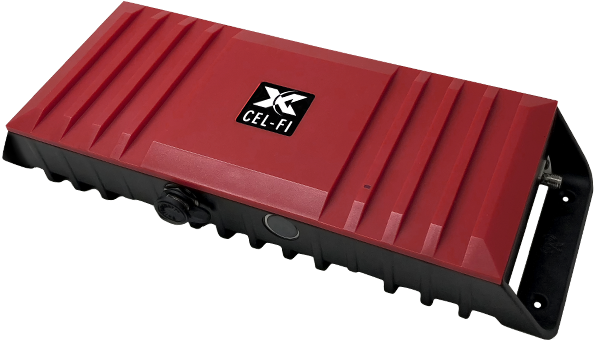 Cel-Fi is a member of the Safer Buildings Coalition, which is an independent organization that's focused on advancing policies, ideas, and technologies that ensure effective in-building communications capabilities for public safety personnel and the people they serve.
FirstNet is a new network being rolled out for Public Safety Communication Devices. This high-speed, nationwide wireless broadband network will have dedicated bands for public safety agencies and first responders. Legacy equipment does not support FirstNet dedicated band.
Remote Communication Kits are a standard tool for Public Safety Equipment, as not all areas have good Cellular. Cel-Fi GO RED can be delivered as the core of a FirstNet portable communication solution.
Buildings of 30,000 Square Feet and above may require Public Safety Equipment, across 8 million US buildings. Cel-Fi GO RED can work alongside existing equipment that works with legacy devices, so that FirstNet service is available at transition.
The Cel-Fi GO RED FirstNet Booster delivers cellular coverage in buildings for emergency communications from police, fire, and medical personnel. Cel-Fi GO RED with the Cel-Fi Antennas is the best way to ensure coverage in an emergency situation. Communication is not optional in critical times, rely on equipment that ensures the best coverage.
Boost FirstNet Band 14 and AT&T Band 12
4G / LTE Voice and Data
Up to 15,000 ft2 (1,500 m2) of Coverage
Indoor / Outdoor NEMA 4 Rated
Error: Contact form not found.