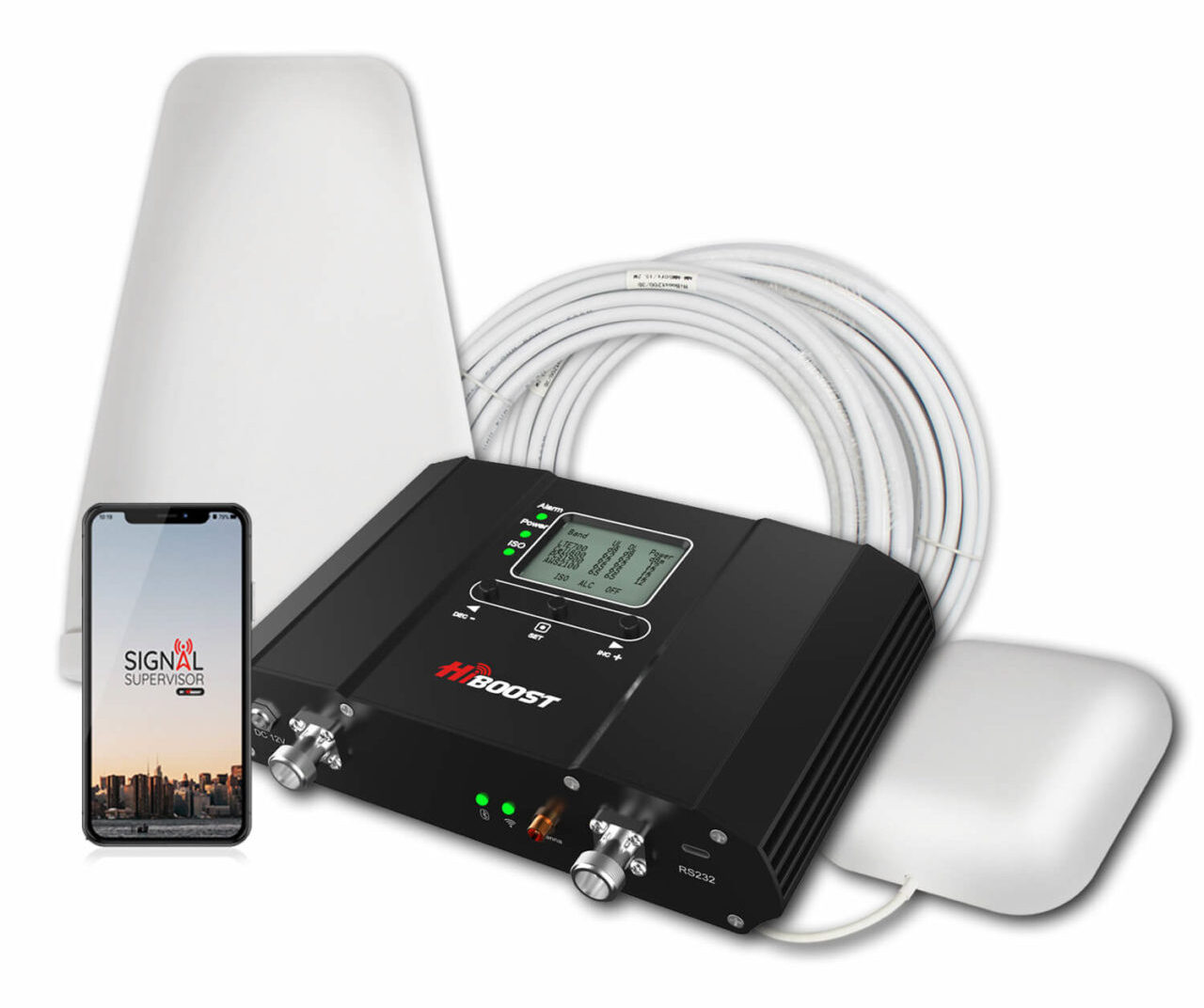 HiBoost Home 10K Kit Details
The HiBoost Home 10K SmartLink is a budget signal booster that provides incredible value, clocking in at roughly the same power as it's competition's top-level home/office boosters. Covering up to 10,000 sq ft, the SmartLink is compatible with the HiBoost Signal Supervisor app, allowing for fine-tuning and remote monitoring. The Home 10K is also outfitted with an easy-to-read LCD screen and +65 dB of gain, the HiBoost 10K gives you unparalleled control over your home signal booster.
Boost your home signal in style.
The Home 10K Smart Link signal booster from HiBoost is a state of the art 2G, 3G and 4G LTE cell phone signal booster. Now with HiBoost's Smart Link technology you can remotely monitor and troubleshoot your device using HiBoost's Signal Supervisor app.
With the app, you can receive notifications when your booster is running at less than optimal performance or when you need to make adjustments to the output power of the booster. From the app, you can also make the recommended adjustments to bring your booster back to peak performance.
With up to +65 dB gain of amplification (uplink: 24 dBm, downlink: 12 dBm), it greatly enhances 3G & 4G LTE cell service for all your wireless devices (smartphones, notebooks, hotspots, etc.) on any US carrier indoors up to 10,000 sq ft.
Never drop a call again. Stop waiting for loading screens. No more searching for reception. Get faster internet & updates on your apps. Send emails and text messages with zero delays. Stream video & audio with little to no buffering.
HiBoost is a reliable name in industrial & commercial solutions. When you need coverage, Hiboost has you covered.