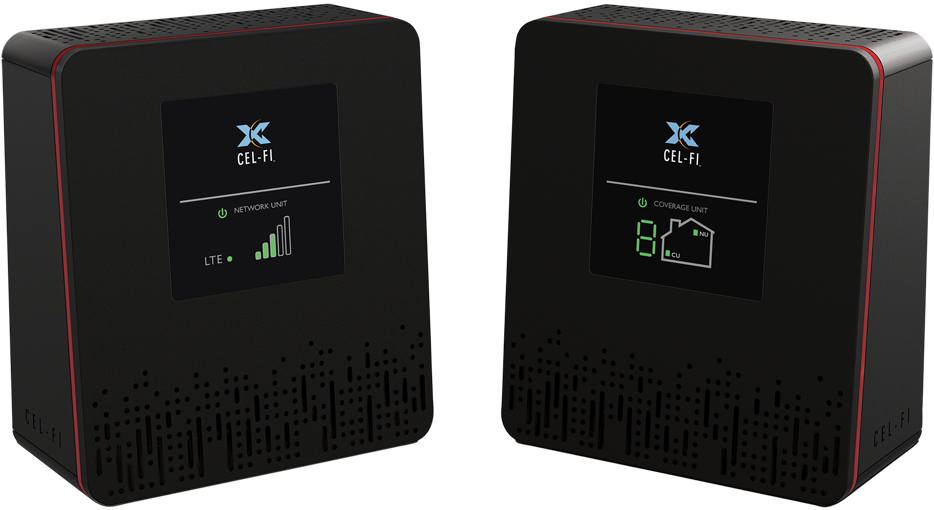 The Cel-Fi DUO and Cel-Fi DUO+ are designed to dramatically improve HD voice and data coverage in up to two bands for 3G/4G/LTE for consumers while significantly improving network. Good things do come in small packages: With 3G/4G/LTE support, DUO/DUO+ are compatible with the highest data services application available. All new patented echo cancellation algorithms enable the DUO to offer even higher signal levels throughout the coverage area than before.
5 Min Setup: Plug & Play
Best Signal by 1000x
Coverage and Capacity up to 15,000 ft2 (1,500 m2 ) per System (Scalable)
Wireless Solution (External Antenna Available in Some Regions)
Remote Monitoring and Management via WAVE Platform
Solving Cellular Service Problems
Cel-Fi DUO/DUO+ improves 3G/4G/LTE cellular service by eliminating dead zones and dropped calls. With up to 100dB of gain, it will improve cellular service and reduce your cell phone's power requirements to extend its battery life. The DUO/DUO+ solution covers up to 15,000 ft2 (1,500 m2) of indoor space per system. It is fully self contained and self-configuring, requiring no external antennas or wiring. Simply plug it in to boost indoor cellular coverage.
Maximize Coverage
Move Coverage Unit further away from the Network Unit to maximize coverage. The total coverage area equals twice the distance between the Network Unit and the Coverage Unit. The maximum distance is up to 100 dB path loss.
Available Globally
Cel-Fi DUO/DUO+ are available in multiple configurations for use in The Americas, Europe, Middle East, Africa, and Asian Pacific regions.
Error: Contact form not found.