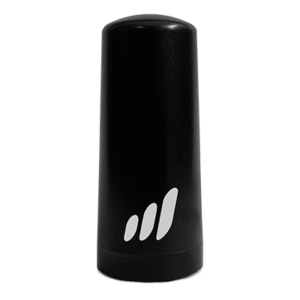 Non-Magnetic Option Exterior Vehicle Antenna
Product features include :
FME-Female connector
3.5 dBi / 5.5 dBi / 4.6 dBi
50 Ohm
Wide band: 2G, 3G & 4G LTE (698 – 2700 MHz)
Permanent mounting option
Includes mounting base with 17 ft cable
Requires 3/4" hole in sheet metal
Wide Band 3.3" Non-Magnetic Option exterior omni-directional vehicle antenna includes mounting base with 17 ft cable and FME-Female connector.
Note: The permanent nature of the NMO antenna requires the help of a professional installer, as the installer will need to drill a small 3/4″ hole in the roof of the vehicle and run the antenna's cable between the vehicles exterior and ceiling headliner.
Product Specifications
Part number
SC-203WN
Frequency
698-960 / 1700-2700 MHz
Impedence
50 Ohm
Peak Gain
698-960 MHz / 3.5 dBi
1710-1990 MHz / 5.5 dBi
2100-2700 MHz / 4.6 dBi
Polarization
Vertical
Radiation pattern
Omni-directional
Maximum power
100W
Connector type
FME-Female
Cable length
17 ft
Cable type
RG-58U
Height
3.3″
Width
1.44″
Operating temperature
-40° F to +185° F
Mount type
NMO
Hole size required
3/4″
Error: Contact form not found.